Total support for you and a big @/arpro® welcome!
Total Support comes in a lot of ways for you, so which ever one you need is just 1 click away!

@/Arpro
®
 Solutions Manuals, so we can have Support for You, Totally
"The way Intellectually FUN people like to engage & learn!"
First level class in English and in Spanish
So, which @/Arpro

®

programs are you using?
The business management software for accounting and company balance sheets. In addition, you can invoice and manage the inventory.
This is the Lite edition program for  accounting and company balance sheets. Including, invoicing and inventory management.
Control and monitor costs and revenue. This one guides your decisions, so you optimize the available cash-flows.
@/Arpro

®

TA Analytical Accounting
Track the Analytical balance, budget or both for comparison. Add to that, the costs and revenue forecasts.
The enterprise solution for managing client relations and activities that provide services, equipment and or rentals.
With it, you have full control of all internal and external processes to make your product. So, from planning orders to launches and everything in between, we've got you covered! As a result, your sales and profits increase as you optimize your work load.
Simple solution to manage the transport movements, integrated with the company billing system.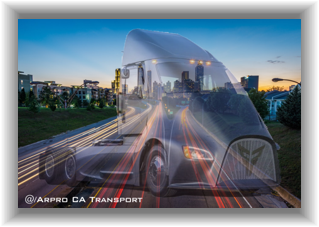 So we can streamline support requests and better serve you, we utilize a support ticket system. Every support request sent by email is assigned a unique ticket number. After that, you can use it to track the progress and responses online. In addition, we can give you the complete archives and history of all your support requests. That is to say, if you need them for your reference, all you have to do is contact us and ask. A valid email address is required to submit a ticket.
Among the different features of our programs, you can use the tools that we created to support your app learning phase. To sum it up, they're on our web based education platform. Above all, this always evolves with our application technology, so you to easily get onboard with a first base of knowledge.
In summary, each module has more than just the basic tools to work. Firstly, there's no need to increase costs by adding modules. However, additional modules can be added later, if necessary. But, most companies do very well with the single easy to use base program. Above all, the costs to buy the individual modules are very competitive for the functional detail that they have. Secondly, all areas integrate perfectly into the management platform. 
To sum it up, they share the master data and are all fully automated too. Including, the transfer of documents between them. Moreover, you can always customize your solutions!
Further, here's a little recap and a little more info for you
Located in the USA and Europe, the team at Arpro Solutions, LLC and N & R Group has operated in the market since 1993. To sum it up, we create solutions that conform to the individual needs of small and medium-sized companies.
Our programs can be integrated with other applications that have been developed by third-parties, like e-commerce programs. Of course, Arpro Solutions, LLC will provide everything you need that relates to the record layouts and all the information you need about the integration.
Our all in 1 business management solution, is a complete but easy management program. Further, it greatly simplifies all areas that represent business management. For example, you will take full control of your income and expenses. For instance, multi banks and cash flows and they're all linked to all of the departments. In the following, are some examples. First, it works the inventory in real time and it starts from the quote or the estimate.
Then, it auto generates the customer and supplier orders. Including, all the processes for full production lines. In addition, our clients can see the various stats by either graphs or pies and all in 1 place. Best of all, it's linked to the accounting office and in real-time because, keeping numbers in your head or on paper is old! Because of this, we were named an all in 1 solution.
So, the typical user of the solution is the small or medium-sized company, where primarily a few things are essential. In short, ease of use and adaptability. Likewise, a complete functional basis. For instance, these are the unique characteristics of our program.
Lastly, here are some more features so you know more & ease your mind
Simply Track income & expenses so your always "in the know".
Simple Payments Management so you're always on time.
Simplistic & Customizable Platform because you are unique.
… Maximize tax deductions so you keep more of your money.
… Invoice & accept payments with just 1 click.
… Sell by Reload and Discount because prices always change.
… Run advanced reports so you know where you're at.
… Send estimates and they turn into an invoice.
… Track sales and sales tax with just 1 click. 
… Manage & pay bills all in 1 place because, you can!
… Simply Track time for the planning and production flow.
… 1 Click Tracking of project profitability. As a result, you make more sales & profit.
… Track inventory in real-time and you never over or under stock.
… Manage third-party contractors and their many warehouses.
… Smart reporting powered by Crystal Reports

®

 and Gantt

®

… Automatic invoicing because time is money.
… Customize user permissions so your sensitive data is safe and secure.
… Set your preferred language to English, Spanish or Italian.
… UNLIMITED Access to Your DATA once purchased, because it's yours!
… Receive Advanced Care with our Support Services because we care. That is to say, total support for you is always #1!